Thank you for your enquiry. We will be in touch shortly.
Posted by Pete Hofmann on September 2, 2011
So , back from holiday to see Will has made it to number 1 . It's only taken me 20 years to get to the top spot and it makes me really proud. Respect always to Richard X and of course to the incredible vocal talent who is Will Young …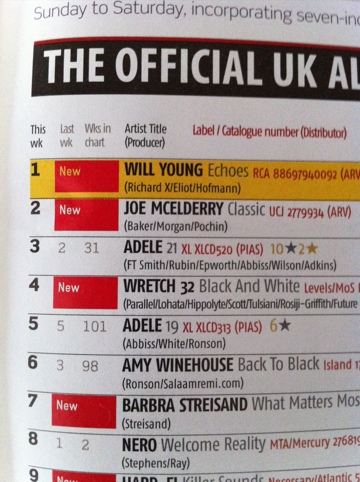 Comments are closed.